How to Invest Successfully With 5 Principles
This is a draft of my understanding of successful investing. In the many years of learning from the school of hard knocks, I started to understand basic principles to invest in a way that would make your mother proud.
Matthias Hagemann

Trading Strategy

Updated October 15th 2020
1. Understand basic accounting
Build an interest in basic accounting so that you can read annual reports easily. In fact, they can be requested free of charge from any investor relations department of a publicly traded company.
Order a few reports of companies you have an interest in and read them (especially the first half up until the financial statements section). Having this little bit of accounting foundation will be of great benefit to understand the company you wish to invest in, or even manage your own company one day.
2. Move within your circle of competence
I know that my own circle of competence is rather limited, thus I only want to deal with two types of businesses which I can understand inside out:
companies which I have either created myself, or
companies which I wished I had created myself.

You can buy shares of stock for the latter ones and piggy-back on their growth. Doing so implies that you have done your due diligence about the company you are about to invest in and have an impression of its management team. You should be entirely comfortable with their values, their world views and their ethics.
3. Gauge predictability of growth
There has to be a degree of predictability to every investment opportunity with regards to future revenues (i.e. expanding market share). You also need to have certainty that the revenues have growth potential.
If a positive income does not appear to be foreseeable in the near future, look elsewhere.
4. Ensure a generous return on investment
A return on investment has to make economic sense. If it is too marginal, you risk a loss for a given period if extrinsic conditions affect the company adversely. There needs to be playground for growth so that the company is not getting stifled by too tight budgets in the first place.
5. Keep your arsenal ready
Invest within your means. It is wise to retain some capital at all times to be ready for a new opportunity once it arises.
Matthias Hagemann
Matthias's career spans over a series of financial institutions. Trend following became a focus topic when he wrote his senior thesis on "The Psychology of Financial Markets". He is portfolio manager at Hagemann Capital, a high-conviction investment fund.
Trading Strategy
Actionable trading techniques which you can immediately incorporate in your own trend following strategy. Each post is part of a larger trend following system at work.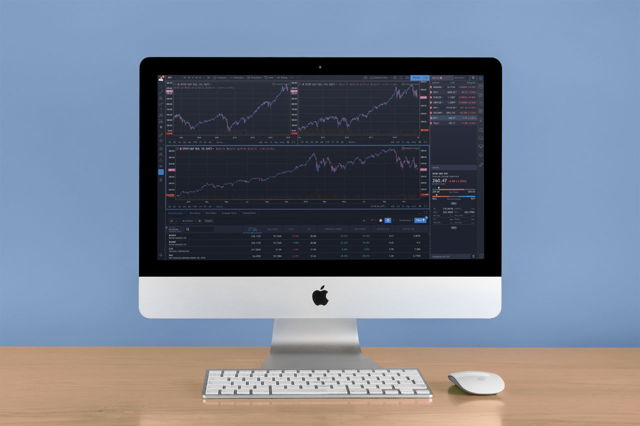 Join the Live Chat
In the live chat, I will help you configure your charts so you have a really cool heads-up display. You'll also receive 3 valuable lessons for a winning mindset. It's all free!
More Trend Following Posts
The market moves in orderly and predictable trends. Overtrading and anxiety when trading can be avoided by implementing the Law of Inertia to your trend following mindset.
Understand trends and trade the market with regression curves as indicator for the ongoing trend. Map them out as a forecasting technique to make sense of price action and its overall direction.
One day, Daniel Ally realized that he was living far below his potential. He went to his local library and searched endlessly for truth. After discovering a few books, he decided to turn his life around.